Yein&Young
Regular price
Sale price
RM40.00
Unit price
per
Sale
Sold out
Yein&Young Essential Oils range that is 100% pure and certified and are ideal for massage, skincare, candle and soap making.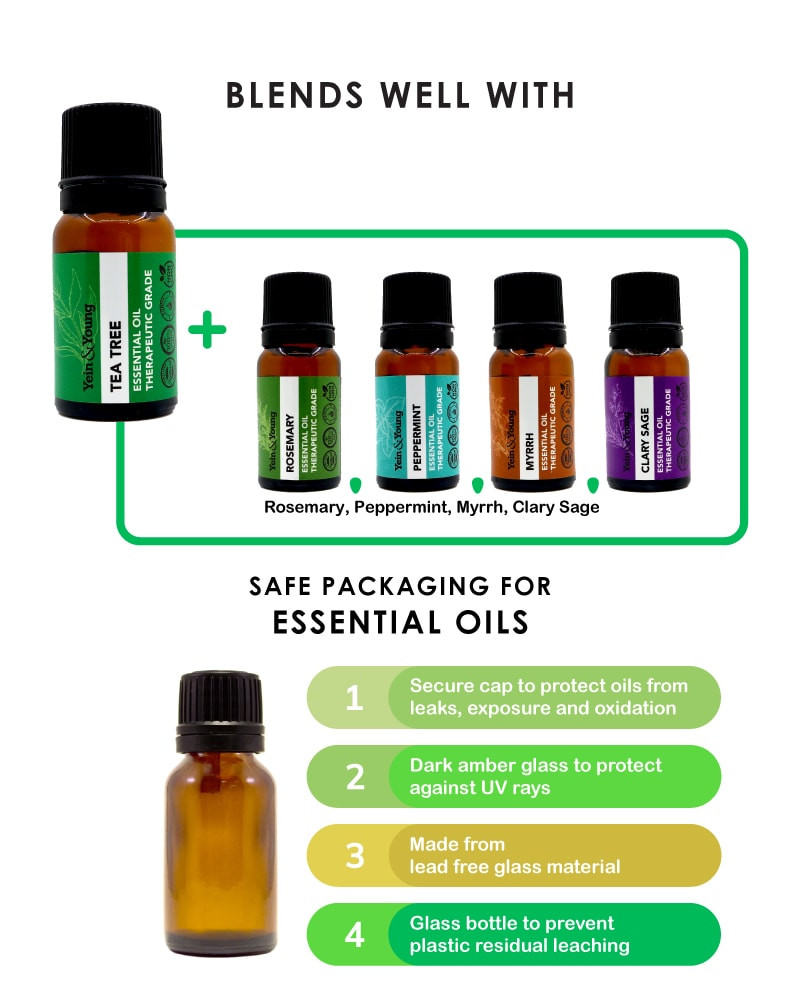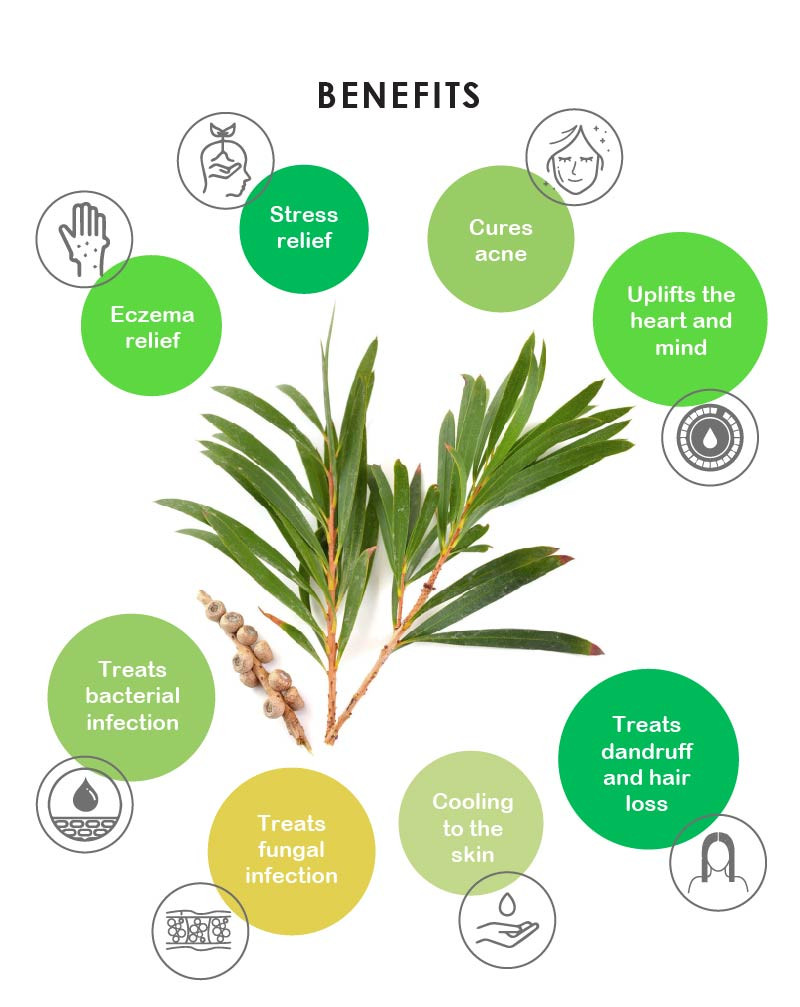 Yein&Young by Craftiviti has a range of 100% pure and certified Essential Oils ideal for aromatherapy, personal care products, candles, soap and more.
Tea Tree Essential Oil Material Safety Data Sheet

FACTS ON OUR TEA TREE ESSENTIAL OIL
Origin: Australia
INCI Name: Melaleuca alternifolia
Plant part: Leaves
Size: 10ml
Consistency: Thin
Strength of Aroma: Medium
Scent: Stringent, acrid, antiseptic and medicinal scent
Extraction method: Steam distilled
DO NOT CONSUME


Tea Tree Essential Oil is known for:
Analgesic
Anti-bacteria
Anti-inflammatory
Antioxidant
Antifungal
Antiseptic
Antiparasitic

Benefits of the Tea Tree Essential oil
Cures acne
Stress relief
Treats bacterial infection
Eczema relief
Treats fungal infection
Treats dandruff and hair loss
Uplifts the heart and mind
Cooling to the skin

What is an essential oil?

Essential oils are concentrated plant essences derived from parts of plants. Craftiviti's Essential Oil range is never diluted or adulterated. It is 100% pure essential oil of the finest grade for your well-being and your family.
Cosmetic Care
Before applying to the skin, dilute essential oils with a carrier oil. Do not apply directly on the skin. In general, use 1-2% of essential oil to 30ml of carrier oil. Always test a small patch of skin for sensitivities.
Candle and Soap Making
Add the essential oil load up to 3-7% from the wax or soap base weight.


For more candle making and soap making ingredients, tools, fragrance oils, essential oils, butters, carrier oils, craft kits and DIY workshops, please visit our Award Winning Experience outlet - Craftiviti.

------------------


Memperkenalkan Yein&Young, barisan minyak pati (Essential Oils) kami yang 100% tulen dan telah disahkan. Ianya diperolehi dari pelbagai bahagian tumbuhan.seperti daun dan akar.
Minyak Pati Tea Tree dikenali sebagai:
Ubat pelali
Anti bakteria
Anti-radang
Antioksidan
Antikulat
Antiseptik
Antiparasit
Kebaikan Minyak Pati Tea Tree

Menyembuhkan jerawat
Melegakan kaki atlit
Melegakan tekanan
Jangkitan bakteria
Melegakan ekzema
Jangkitan kulat
Merawat kelemumur dan yang keguguran rambut
Penjagaan kosmetik
Campurkan minyak pati (Essential Oil) sebanyak 10 hingga 20 titis ke dalam 30ml minyak pembawa sebelum digunakan.
Anda boleh melakukan ujian pada kulit anda dahulu jika ianya sesuai untuk kulit anda.
Minyak pati (Essential Oil) tulen mesti dicampur dengan minyak pembawa dahulu.dan tidak boleh dipakai begitu sahaja pada kulit anda.
Pembuatan lilin dan sabun
Disyorkan untuk campur minyak pati (Essential Oil) sehingga 3-7% daripada berat lilin atau sabun.
Share
View full details